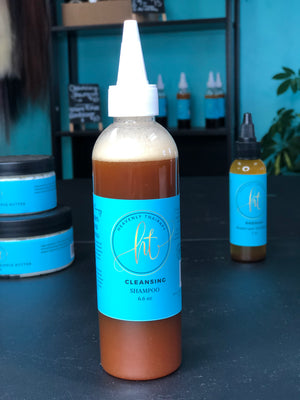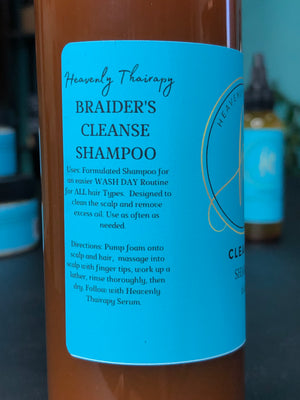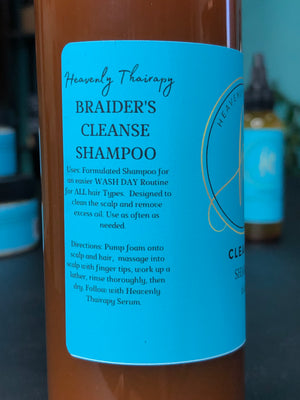 Heavenly tHAIRapy
Braider's Cleanse Shampoo
Formulated Shampoo for an easier WASH DAY Routine for ALL hair Types. Designed to clean the scalp and remove excess oil.
 Directions: Pump foam onto scalp and hair, massage into scalp with finger tips, work up a lather, rinse thoroughly, then dry. Follow with Heavenly Thairapy Serum.
Ingredients:
Organic Sugar soap, Distilled water, preservatives, aloe vera gel, essential oils
 No Sulfates used, therefore the lather is intended to be mild in form.