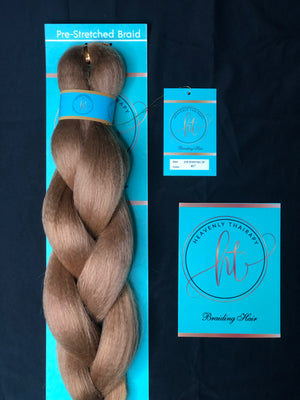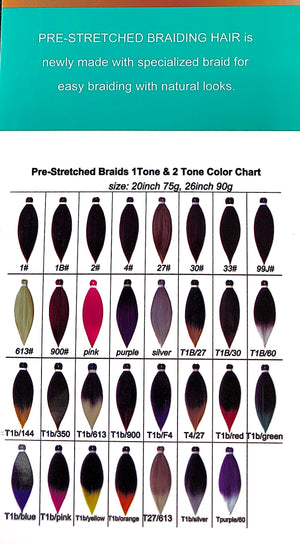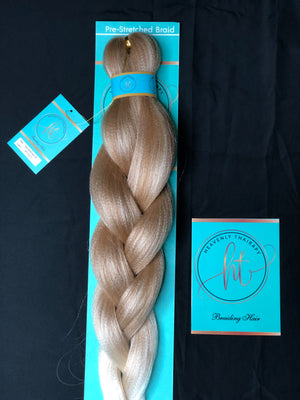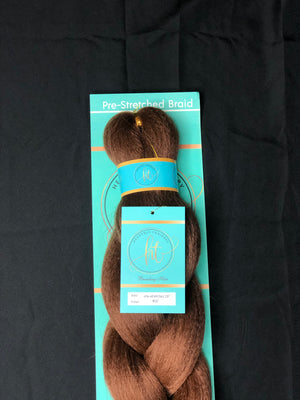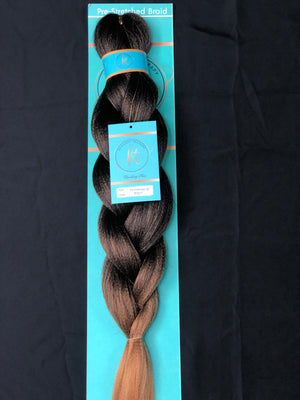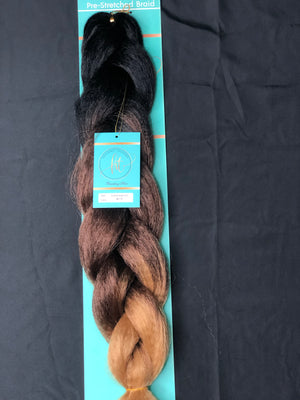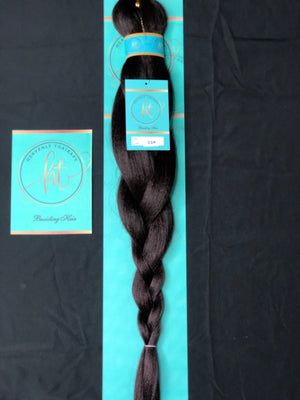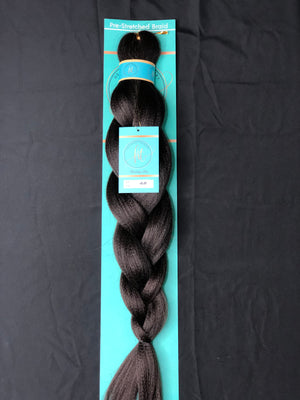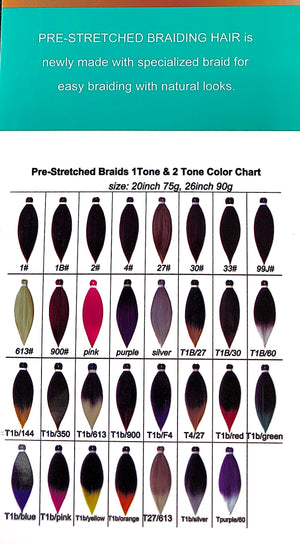 HEAVENLY THAIRAPY
Heavenly tHAIRapy Braiding Hair
Material: PRE-STRETCHED BRAIDING HAIR MADE WITH THE LATEST SPECTRA FIBERS AND SYNTHETIC TECHNOLOGY FOR AN EASIER BRAIDING, TOXIC FREE PROTECTIVE STYLE, AND A MORE NATURAL LOOKING FINISH!

Attribute: 28Inch,85g/pack, Usually 5-6 Packs Can complete a full Head.
Color: #1, #1B, #2, #4, #27, #OMB 1B/BLUE, #OMB 1B/ PURPLE, #33, #39J, #613
other colors available upon order

Advantage: PRE-STRETCHED BRAIDING HAIR
FINISH ANY STYLE IN LESS TIME AND WITH MINIMUM EFFORT!
-Tangle -free
- Hot water to Set and Complete Finished look
- Itch- free
- Anti- Fungal
- Anti- Bacterial


Hair care instructions for Cornrows

Scalp Cleansing:
Add a few pumps of Heavenly tHAIRapy Braider's Cleanse Shampoo directly on the scalp between the parts of cornrow base.
Massage into the entire scalp to release any dirt or product buildup. Rinse thoroughly.


PRE-FEATHERED BRAIDING HAIR FOR CORNROWS, INDIVIDUAL BRIADS, CROCHET BRAIDS AND OTHER NATURAL BRAIDING STYLES!! Very soft, easy to install, no tangles, Light, durable, comfortable.
Hot water setting: you can change the braiding hair styles very easily by dipping in hot water.